Enterprise 2.0 Executive Forum
Speakers

Andrew McAfee, Associate Professor, Harvard Business School
Andrew McAfee joined the faculty of the Technology and Operations Management Unit at Harvard Business School in 1998. His research investigates how managers can most effectively select, implement, and use Information Technology (IT) to achieve business goals. He was the recipient of a US Department of Energy Integrated Manufacturing Fellowship for his doctoral research, which focused on the performance impact of enterprise information technologies such as SAP's R/3.
He is credited with coining the term Enterprise 2.0 and one is his key research themes is the exploration of how Web 2.0 technologies can be used within the enterprise, and what their impact is likely to be.
He launched the first HBS faculty blog, which examines the impact of IT on businesses and their leaders.
McAfee teaches the MBA course Managing in the Information Age. He also teaches in Executive Education courses, including Delivering Information Services, the Owner/President Manager Program, the General Manager Program, and Senior Executive Program from the Middle East.
He was awarded a Doctorate in Business Administration at HBS in 1999. He also holds dual MS degrees in Mechanical Engineering and Management from MIT as a Leaders for Manufacturing fellow, and BS degrees in Mechanical Engineering and in Humanities from MIT. Prior to coming to HBS, he worked as a consultant in operations management, advising clients in a range of industries including aerospace, consumer electronics, white goods, and OEM electronics.
Andrew launched the first HBS faculty blog, which examines the impact of IT on businesses and their leaders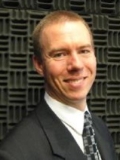 Andrew Mitchell, National Manager, Technology and Knowledge , Urbis
Andrew Mitchell leads the technology and knowledge team at Urbis. The team delivers IT, communications, GIS, database, intranet and library services and applications to support Urbis people and business.
Prior to his role at Urbis, Andrew was an independent consultant and educator in ICT and knowledge management.
Andrew's background is in ICT strategy and deployment with a focus on effective, people-focused implementation.

Brian Haverty, Editorial Director, CNET Networks Australia
Brian Haverty is Editorial Director for CNET Networks Australia and is responsible for the company's CNET.com.au, ZDNet Australia, GameSpot AU and Builder AU online titles. Brian has been editing and writing on an extensive range of technology subjects for 10 years in Australia but the areas he specialises in are digital publishing and production systems.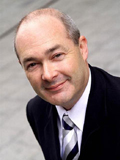 David Backley, Chief Technology Officer, Westpac Banking Corporation
David has over twenty years of experience in the field of electronics and Information Technology. Originally from England he has worked in a number of countries for companies as diverse as the South African Post Office, REUTERS, McDonald Information Systems (MDIS) and for the past nine years with Westpac.
He has worked in support, sales, development, design and management roles. In his previous assignment as Chief Information Security Officer and Chief Information Officer Enterprise Services, David is responsible for the delivery and management of enterprise wide solutions and infrastructure. Included in this portfolio is the operational governance and management of IT&T outsourcing agreements, IT Security and enterprise utilities.
David has been instrumental in the transformation of Westpac's Internet capability, the delivery of on demand infrastructure for applications, delivery of a standard operating environment across 27,000 desktops. The technology delivery for Westpac's new corporate head quarters which included the Sydney CBD IP-Tel roll program and many other diverse programs of work.
David recently graduated from UTS with a Masters degree in the field of 'Professional Practice in Information Technology.' He is currently studying for his PhD at UTS, the subject of his research is 'The role of information technology in work life balance in the Australian context.'
David is married with two children and lives in Sydney Australia. He has been with Westpac for the past ten years.

Euan Semple, Former Head of Knowledge Management, BBC
Euan is an independent advisor on social computing for the business world from the UK and in the past was Director of Knowledge Management Solutions at the BBC and the Manager DigiLab at the BBC.
Euan's blog: http://theobvious.typepad.com/blog/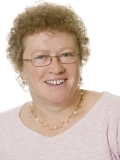 Jennifer Wilson, Head of Innovation, NineMSN
Jennifer Wilson is the Head of Innovation for ninemsn. In this newly created role, she investigates new developments in engagement, interaction, social networking, user generated content and other new technologies and considers how these will shape our online and on-mobile interactive futures.
Until recently, Jennifer Wilson was Managing Director of HWW, content provider and developer of online and mobile sites under the yourTime™ banner; and builder of third-party content sites.
Jennifer is passionate about single, device-independent relationships with consumers; the power and influence of social networks; and 'soft' personalisation –providing a tailored, personalised experience to each consumer.
Jennifer has more than 20 years in interactive communications and digital marketing. She sits on the National Executive of the Australian Interactive Media Industry Association (AIMIA).
Jennifer Wilson's twitter stream: http://twitter.com/JenWilsonSydney

Jonathan Stern, Business Unit Executive, Lotus Software, Australia and New Zealand
Jonathan Stern has executive responsibility for IBMs Lotus Software business unit in Australia and New Zealand. The business comprises the collaborative software capability of IBM including the Domino, Notes, Portal, electronic Forms, real-time collaboration and social computing product lines. Jonathan has held this role since January 2006.
During his 7 years at IBM, Jonathan has also held the following positions (most recent first): Asia Pacific Tivoli Channels Exec, IBM Software Group (all brands) SMB Manager, Australia Sales Manager for Lotus Brand, Lotus Business Development Manager in Australian Financial sector, and Lotus Client Executive in UK Telecommunications sector.
Prior to joining IBM, Jonathan was Divisional Managing Director for a UK software developer, Cray Systems. Qualifications include an Engineering Honours degree from Cardiff University (UK) and a Masters degree in IT from Aston University (UK).

Joshua Gliddon, IT Editor, Australian Financial Review
Joshua Gliddon is the information technology editor at the Australian
Financial Review. He has covered the IT industry for ten years, most
recently at The Bulletin magazine where he was science and technology
editor.
Joshua is a father of two, and enjoys reading, surfing and spending time
with his family.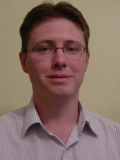 Nathan Wallace, Associate Director – Technology, Janssen-Cilag
Nathan has spoken around the world on web applications, agile software
methods and writing for the web. After founding and running a successful
Intranet content management and software consulting business for 7 years, he
entered the corporate world to run the IT department for Janssen-Cilag, the
pharmaceutical subsidiary of Johnson & Johnson in Australia. While at
Janssen-Cilag Nathan has lead a series of projects through his "simplify,
clarify then implement" approach; transforming the Intranet into a simple, world-class Wiki
environment; turning around the internal CRM system; and bringing a fresh
approach to all aspects of IT infrastructure.
Nathan Wallace's blog: http://www.e-gineer.com/v2/blog/

Peter Evans-Greenwood, Chief Technology Officer, Capgemini Australia
Peter is a Chief Technology Officer within Capgemini in Australia, based in Melbourne. Peter's background is in enterprise software and technology strategy-providing guidance and support to clients in the development of next-generation IT systems.
Peter has held a number of roles across industry before joining Capgemini. Most recently he was the Director of the Advanced Solutions Group at Agentis Software where he was responsible for the definition of Agentis' core agent technology and driving its adoption in enterprise class business systems. Prior to this Peter has worked in companies ranging from small start-ups-including the Australian Artificial Intelligence Institute (AAII)-through to global players such as DHL, where he was responsible for providing strategic and technical direction for the development of DHL's next generation of enterprise systems.
Over fifteen years experience working at the interface between research, technology and business has seem him involved in a diverse range of problem domains: from traditional back-office applications such as finance, billing, logistics, B2B, B2C and CRM applications; turn-key solutions including MUARC's advanced driving simulator and air traffic control; though to leveraging emerging technologies to create innovative B2B and voice portal solutions such as OnStar.
Peter has a Bachelor of Engineering (Honours), Monash University, Australia.
Peter is married with a son and a daughter. Rollerblading and cooking are two of his passions outside of work.

Ross Dawson, Chairman, Future Exploration Network
Ross Dawson is Chairman of Future Exploration Network and CEO of international consulting firm Advanced Human Technologies He is author of the acclaimed Living Networks and the Amazon.com bestseller Developing Knowledge-Based Client Relationships, 2nd Edition, as well as more than 100 articles and white papers. He also writes the highly influential Trends in the Living Networks blog.
Dawson has delivered keynote speeches to senior executive audiences across six continents, while his frequent global media appearances include CNN, Bloomberg TV, Washington Post, SkyNews, Reuters, ABC TV, European Business Network, Channel News Asia, and many other leading print and broadcast media. He has lectured or run executive programs at numerous leading academic institutions around the world. Prior to establishing Advanced Human Technologies in 1996 Dawson worked in a range of senior positions in London, Tokyo and Sydney, most recently as Global Director – Capital Markets at Thomson Financial.
Ross's blog: http://www.rossdawsonblog.com/

Sheryle Moon, Chief Executive Officer, Australian Information Industry Association
Sheryle Moon is the Chief Executive Officer of the Australian Information Industry Association (AIIA), the peak body for the information and communications technology (ICT) industry in Australia.
AIIA is recognised both nationally and internationally as the industry's leading lobby group, representing almost 500 Australian member companies that employ 100,000 Australians and have combined exports of more than $2 billion.
Sheryle joined AIIA in November 2006. She has worked in the ICT sector for more than 25 years in senior leadership positions including vice-president of Computer Sciences Corporation (CSC) and managing partner with Accenture. Prior to her role at AIIA, Sheryle was Director of Recruitment and Staffing Solutions, Australasia, for employment services provider Manpower Services Australia.
In 1999 Sheryle was named Australian Business Woman of the Year and she sits on a number of Australian Government advisory boards. She was the author of the Set for Life Report, which examined student choices in science, engineering and technology.
Sheryle has a Bachelor of Economics and a number of postgraduate qualifications, including a Masters of Management in Technology.
As CEO of AIIA, Sheryle is responsible for guiding the association on:
Public policy including skills issues, the digital economy, international relations and exports
Lobbying and working with governments around Australia
Membership services, marketing and events
Standards development and implementation
Relationship management.
Read Sheryle Moon's blog: www.talkingtechnology.com.au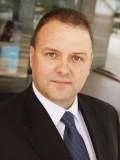 Tim Birdsall, Asia Pacific Executive for Portal and Workplace, IBM
Tim Birdsall is the IBM Asia Pacific Executive for Portal and Workplace. Before joining IBM, Tim was the founder and Chief Executive of Aptrix, the foremost Web Content Management company acquired by IBM in July 2003. Tim was responsible for the commercial integration of the Aptrix solution into the IBM portfolio on a worldwide basis: as a result Workplace Web Content Management is now a key pillar in the Workplace portfolio. Tim's role now covers the entire range of IBM's industry-leading Portal and Workplace solution set for the Asia Pacific region. Tim has a BA, (Hon) and MA in Law from Cambridge University.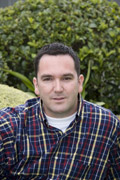 Victor Rodrigues, Software Development Manager, Cochlear
Victor is Audiological Software and Software Development Manager at Cochlear where he has been for the last 7 years. He has over 15 years' experience in the Information Technology industry. His experience covers various fields such as SCADA, forecourt management systems, front office automation and of course recently medical devices software.
In his time at Cochlear Victor has been instrumental in adopting, implementing and evangelising Agile methods and practices in software development across the organisation. Victor is a member of the Global Harmonisation Task Force that oversees guidance in software regulation for the medical device industry. He is a strong proponent of the use of Agile practices in a highly regulated environment.
He single-handedly introduced and spearheaded the adoption and use of an enterprise wiki into the organisation. He has an undying passion for collaborative tools and building a culture that delivers software solutions that consistently excite customers.