Enterprise 2.0 Executive Forum 2009
Confirmed Speakers

David Backley, General Manager Applications Development and Maintenance, Westpac
David Backley has over twenty five years of experience in the field of electronics and IT, working in the UK, South Africa and Australia. For the past twelve years he has worked for Westpac Banking Corporation where he has enjoyed a number of interesting and challenging roles, namely: GM Applications Delivery, CTO, CISO, CIO of the Institutional Bank, and CIO for the Channels business.
In these roles he has been responsible for IT strategy, IT security, infrastructure delivery and support, software development and support and large scale programs such as data centre consolidations and on-line systems delivery.
He is currently reorganising the applications delivery and maintenance group for the bank. This is a team of 750 which is set to expand as we undertake merger activities. He is also responsible for managing the out sourcing process for applications development and support.
His key skills are in identifying technology trends and changes that will change business outcomes and in organising teams to deliver against agreed outcomes in a pragmatic and humanistic way. Over the past few years he has developed many strategic relationships with organisations such as Microsoft, ORACLE, CISCO, HP, IBM, Sales force.com, NettApp and many others.
He has good communications skills and have spoken at many industry forums and conferences, including a presentation to the whole of Singapore government IT on behalf of IBM to promote real-time infrastructure and IBM outsourcing capability.

Chrissy Burns, Director IT & Knowledge, Blake Dawson
Dr Chrissy Burns is the Director, IT & Knowledge at Blake Dawson, a leading Australian law firm with over 160 partners. Chrissy is responsible for the development and implementation of the firm's IT and expertise strategies, and management of the firm's IT and knowledge teams. A strong emphasis on making systems and processes easy to use are a legacy from her days as a lawyer. So too is her focus on change management.
Chrissy has a long standing interest in client facing technology. Before becoming Director of Knowledge (and later IT), she managed the firm's online legal services team.
One of the most stimulating aspects of her current role is involvement in some of the IT and knowledge management initiatives which the firm's clients pursue. Chrissy's doctoral research examined the use of technology by in-house legal teams.
Chrissy regularly writes and presents papers on legal IT and knowledge management.

Kate Carruthers, Director, Digital Media Group
Kate specializes in online collaboration, social computing, digital media, and integration of online and offline strategies. She has first hand experience in the role of social computing technologies at enterprise level; the challenges, risks and power these technologies have in assisting with internal and external communication.
Kate has worked in senior strategic management & consulting roles with leading organisations such as AMP, Microsoft, GE, FMT and Westfield to develop and implement their corporate web and e-commerce solutions. She helps enterprises with innovation around the use of technology as a business application, and expertly marries technology, marketing and business development.
She develops strategic digital marketing strategy and tactics that drive profitability, and trains teams in the use of web technology including social computing, social media, and social networking.
As a technology forecaster she is active in monitoring and tracking developments in social computing including: social computing, web 2.0, enterprise 2.0, social media, and online collaboration. She is deeply involved with the open source and social computing communities.
With an extensive background in business improvement activities, she also has a strong foundation in 6 Sigma, process improvement and enterprise application development.
Dedicated to lifelong learning, Kate has a Master of Management (Macquarie University), has completed postgraduate work in e-commerce and is currently studying law part-time.
Kate is an educator and skilled facilitator with strong communications skills and a fresh, dynamic approach to public speaking and teaching. Kate is an in-demand speaker and has served as a guest lecturer at Macquarie University in their graduate programs.
Kate has an excellent writing style which aims to provide clear and succinct information to a wide range of audiences. She has written articles for various technology and business publications.

Stephen Collins, Founder, acidlabs
Stephen Collins is the Founder and Chief Troublemaker at
acidlabs.
Recognised as one of Australia's leading proponents of participatory culture, Web 2.0, Enterprise 2.0 and social networking, he is a driven by aneed to help people and organisations effect change in their capacity to retain, distribute and share knowledge. He has extensive consulting experience for a diverse client base across government and private enterprise and has expertise in social media and networking, knowledge management, web strategy, information architecture and user experience.
He is a member of Social Media Today and Social Media Club, industry bodies focused on mentoring expertise, increasing business literacy, advocacy and best practices in social media and social networking in a business context.
He is a frequent speaker and interview subject for media, conferences and seminars in Australia and internationally including Office 2.0 in San Francisco and Interesting South in Sydney.
In May 2008, an interview with him was featured in a major article on Enterprise 2.0 in Australian CIO Magazine and on June 23 2008 the Australian Financial Review, Australia's lead financial daily, featured his views in a piece on social computing and business. In July 2008 Stephen was heard on the Australian Financial Review's podcast, The Scoop, discussing social media and networking value in business.
Stephen is a member of the Information Architecture Institute and Usability Professionals Association and is also a life member of Electronic Frontiers Australia and an Electronic Frontier Foundation member. He is an active organiser and contributor to the BarCamp movement. In 2008, he is a contributing author to the second edition of
The Age of Conversation.
In real life, you could describe him as "husband, Dad, web worker, very amateur triathlete, rugby nut and Brumbies supporter."

Ross Dawson, Chairman, Future Exploration Network
Ross Dawson is Chairman of Future Exploration Network and CEO of international consulting firm Advanced Human Technologies He is author of the acclaimed Living Networks and the Amazon.com bestseller Developing Knowledge-Based Client Relationships, 2nd Edition, as well as more than 100 articles and white papers. He also writes the highly influential Trends in the Living Networks blog. Dawson has delivered keynote speeches to senior executive audiences across six continents, while his frequent global media appearances include CNN, Bloomberg TV, Washington Post, SkyNews, Reuters, ABC TV, European Business Network, Channel News Asia, and many other leading print and broadcast media. He has lectured or run executive programs at numerous leading academic institutions around the world. Prior to establishing Advanced Human Technologies in 1996 Dawson worked in a range of senior positions in London, Tokyo and Sydney, most recently as Global Director – Capital Markets at Thomson Financial.

James Dellow, Consultant, Chief Technology Solutions
James Dellow is an experienced information management consultant and is recognised as an influential Enterprise 2.0 blogger.
James is not just technology 'savvy' – he brings practical value to the Enterprise 2.0 discussion by combining his experience with large organisations, critical thinking and an ability to comfortably cross the domains of people, process, content and technology. In articles published in Image & Data Manager magazine during 2008 he has addressed important Enterprise 2.0 themes that other social media consultants ignore: such as Web 2.0 and information security, strategic options for achieving an Intranet 2.0 and understanding the value of Enterprise RSS.
His professional background includes a range of government, professional services and blue chip companies, such as AMP, ASIC, BHP Billiton, BlueScope Steel, CSC, Ernst & Young, and Rio Tinto. He also completed a Master of Business & Technology (MBT) at UNSW in 2005. He is also a well regarded workshop facilitator and has presented at numerous conferences, including a workshop on Intranet 2.0 that received feedback comments such as "Great explanation of 2.0 technologies" and "Very knowledgeable".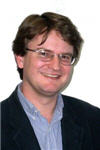 Jeff Gilling, Director – Strategy and Research, McCrindle Research
After studying Economics, Demography, and Law, Jeff Gilling worked in legal research for the New South Wales Government before setting up his own consultancy advising on the likely impacts and opportunities associated with the ageing population and changing generational and societal trends. He now has more than 15 years researching and reporting on these changes. Jeff has done extensive research into Generation -Y, the first really global generation, and joined McCrindle Research as they are the preeminent researchers in this area. As social researchers, McCrindle are recognised experts in tracking the emerging trends of business and society. Their research into the changing times and emerging generations is recognised internationally.

Brian Haverty, Editorial Director, CBS Interactive
Brian Haverty is Editorial Director for CBS Interactive Australia and is responsible for the company's CNET Australia, BNET Australia, GameSpot AU, TV.com and ZDNet Australia.
Brian has been editing and writing on an extensive range of technology subjects for 10 years in Australia but the areas he specialises in are digital publishing and production systems. He has launched a number of print publications in Australia, including Technology & Business and C|Level, and has served as Editor-in-Chief for the Australian editions of PC Magazine and Windows Sources.
Prior to working with CBS Interactive Australia, Brian was Editor of a number of magazines in Japan including Winds (the in-flight magazine for Japan Airlines) and Tokyo Journal, the English language city guide to Tokyo.

Peta Hopkins, ECMS Project Manager, Bond University
Peta is the project manager for the implementation of an enterprise content management system at Bond University. This project encompasses the redevelopment of the University's corporate website and intranet. With a background in library and information services and library systems, she is interested in the use of technologies within communities for information management, collaboration and learning.
She has collaborated with an academic in the IT school at the university on the use of web 2.0 technologies within the Bond environment and has presented papers and seminars on their use in educational and library environments.

David Holloway, Editor, The Metaverse Journal
David Holloway has been writing and commentating on technology since the early 1990's, with an emphasis on online collaboration and virtual worlds. From the text-based MUD and MOO worlds of twenty years ago to the current 3D immersive experiences of worlds like Second Life and World of Warcraft, he has observed the growing power of the avatar.
In 2006, David created The Metaverse Journal, a virtual worlds news site with an Australian focus. He also regularly commentates on virtual worlds for ABC Melbourne, Fairfax and News Limited newspapers and Crikey.com.au. With postgraduate qualifications in health and business, particular passions for David are the opportunities and challenges of virtual worlds for health and for business.

Brad Howarth, Director, LagrangePoint Media
Brad Howarth is a writer and consultant who has contributed to numerous publications in Australia and the US over the past 13 years. For four and a half years Brad was a senior writer with the business magazine BRW, where he held the positions of both Information Technology Editor and Marketing Editor. Brad has also worked as a journalist for the technology section of The Australian newspaper.
Since leaving BRW Brad has worked as a freelance journalist, writing across a wide range of topics, including technology, marketing, entrepreneurship, entertainment, and foreign affairs.
Brad has a strong interest in entrepreneurship, and has been a regular speaker on this topic. In March 2003 he published his first book, Innovation and Emerging Markets – Where the Next Bulls Will Run, which is a study on the issues confronting emerging Australian technology companies as they strive to commercialise their innovations.

Inam Hussain, National Sales Manager, Optus Business, Mobility Solutions, SingTel Optus
As National Sales Manager of Optus Business Mobility Solutions, Inam is responsible for leading a national team of IT savvy Mobility Sales Specialists to proactively identify and develop opportunities in the Mobility Solutions space. This encompasses Voice Convergence, Wireless Email, Remote Access and Mobility Applications solutions to Optus's existing Corporate and Government customers, and new customers to increase Optus Business's revenue and market share in Mobility Solutions.
Inam has been with SingTel Optus in Telecommunications for seven years and has held various positions in that time including Sales, Marketing, Product Management, Business Development, Corporate Strategy, and Business Manager to the Chief Operating Officer.
Inam's overall career spans fourteen years' work experience across multiple diverse geographic markets and industries; Telecommunications (Australia), Banking & Finance (Singapore and Hong Kong), and Retail (USA). Prior to joining SingTel Optus, Inam worked in Banking & Finance for six years, comprising four years with Citibank in Singapore as a Regional Trade Product Manager, and two years with Hong Kong Shanghai Banking Corporation in Hong Kong, as a Regional Programme Manager. In both of these roles, he was responsible for strategic planning, managing and developing business activities across multiple countries in the Asia Pacific market. Whilst in retail, Inam worked for Wal-Mart as a manager in the automotive specialty division, managing all aspects of store operations.
Inam graduated with a Masters Business Administration (MBA) degree from the Australian Graduate School of Management in Sydney, Australia; and also graduated with a Bachelor of Science (BSc) degree in Business Management and Finance from the Krannert School of Management at Purdue University, Indiana, USA.

Annalie Killian, Catalyst for Magic, AMP
Annalie is Catalyst for Magic at AMP. A serial intrapreneur, she thrives on driving business innovation and large-scale transformational change. She deliberately employs social media to nurture an open, collaborative and innovative culture at AMP. Her 10 years experience as founder of the Social Responsibility Programme at BHP Billiton has proven invaluable grounding in grasping the eco-system of community within which corporations operate, and she integrates that experience with her current role in innovating through emerging technologies.
Chris Lampard, Business Technology Consulting Manager, Corporate Express
Chris Lampard is the Business Technology Consulting Manager at Corporate Express. Currently his charter is to relay business ideas and strategy and interpret their relational requirements of internal IT development and demand as the company moves to mature its business model. Previously at his 8 years employment at Corporate Express, Chris has gained a wealth of hands on experience in roles including analytics, sales & marketing, product management, procurement, logistics, process improvement and operations.
Chris has been in the ICT industry for the last 20 years, and prior to Corporate Express, he retained similar positions for six years at Harvey Norman.
He is an avid technologist, and regularly is invited to participate in evaluation of the latest gadgets and software. With the combination of his experience, this provides Chris with a unique aspect to assist organisations simplify and enhance their future business strategy through the effective use of upcoming technology improvements.

Brent Lello, IBM Portal and Collaboration Sales Specialist
Brent has been with IBM since 1996, managing several key enterprise deployments of IBM's collaboration software for government agencies. Since 2002, Brent has specialised in selling IBM's portal and collaboration software business to the Australian Federal Government. These solutions from IBM focus on empowering people to connect, collaborate and innovate to drive better business outcomes.
Dr. Laurence Lock Lee, Co-Founder, Optimice Pty Ltd
Laurie is the co-founder of Optimice Pty Ltd, a firm dedicated to helping its clients optimise their business relationships. He is one of Australia's leading practitioners in Social and Value Network Analysis for organisational change. With many years of experience in roles ranging from research, management and consulting, Laurie has recently completed his PhD research at the University of Sydney on corporate social capital effects on share market performance. He was previously a Principal Consultant with Computer Sciences Corporation (CSC), where he led the knowledge and information management consulting practice and was a research member of CSC's global leading edge forum. Prior to that he worked for many years with BHP Billiton within their corporate research laboratories, leading their research programs on knowledge based systems and artificial intelligence.

Alex Manchester, Senior Consultant, Step Two Designs
Alex Manchester is a Senior Consultant at Step Two Designs, Australia's leading vendor-neutral consultancy focusing on intranets, information management, usability and content management.
He is passionate but pragmatic on the business and enterprise application of social tools, with an "evolution, not revolution" perspective that's drawn from research and experience on the topic.
Prior to joining Step Two, Alex was a researcher and editor at internal communication research agency, Melcrum where he was the lead author on the best-selling report, "How to use social media to engage employees", and editor of number of other publications focusing on social media, intranets, internal communication and KM.

Andrew Mills, Chief Information Officer, South Australian Government
Andrew Mills is the Chief Information Officer for the Government of South Australia, leading the development and implementation of across-government ICT strategy, policies, frameworks and standards.
Andrew's previous role was the Director ICT Strategic Sourcing in the Office of the CIO, accountable for central ICT sourcing support, procurement projects for a range of ICT products and services and the strategic management of the vendors responsible for ICT infrastructure delivery on behalf of the government.
Andrew has worked in the public sector for 30 years, for both the South Australian and Australian Governments. He has been an executive for the SA Government since 1998 and in that capacity, worked on a range of projects including an innovative spatial information industry facilitation project, an ICT infrastructure project for the Parliament of South Australia and an Aboriginal Heritage project. He has also fulfilled a number of operational roles within the government's central ICT business unit and Department for Aboriginal Affairs & Reconciliation. In his most recent role he was responsible for the delivery of the Future ICT Program, the implementation of the second generation of across government ICT infrastructure contracts.
Before joining the SA Government he undertook a broad range of roles in the Defence Department, including operational management, procurement and contract management, training and lecturing, ICT strategy and policy development, systems engineering and personnel management.
Andrew has a BSc from UNSW and an MSc in Electronic Systems from Cranfield University in the UK.

Matt Moore, Director, Innotecture
Matt Moore has over a decade's worth of experience working in knowledge management, learning and development, internal communications and community development with PricewaterhouseCoopers, IBM, Oracle and the Australian government. He is a Director of Innotecture, where he helps smart people to work smarter. He also podcasts & blogs.

Steven Noble, Senior Analyst, Forrester Research
Forrester senior analyst Steven Noble serves the Interactive Marketing professional. He is an expert on social computing and its effects on all aspects of marketing and business strategy. Steven keeps a watchful eye on broader marketing trends across Australia and in Asia Pacific.

JP Rangaswami, Managing Director, Strategy and Innovation, BT Design
JP Rangaswami is Managing Director, Strategy and Innovation for BT Design – BT Group's design and delivery business. BT Design has total responsibility for designing, building and implementing BT's network, IT and business processes, systems, networks (non-Openreach) and technologies.
JP is responsible for defining and executing BT Design's strategy, leading a team that explores how to make the art of the possible a reality. JP's reputation for innovation and collaboration make him ideally suited to a role that encompasses the development of BT's 21CN web services, BT's growing Open Source innovation group and other initiatives seeing innovation at the edge of the network. He has extensive international experience and is passionate about delivering outstanding end-to-end customer experience.
JP joined BT from Dresdner Kleinwort Wasserstein where he served as Global CIO demonstrating recognised market leadership in the use of innovative tools and techniques. He is a compelling advocate for community-based "opensource" development methods and practices.
He is a fervent blogger, a frequent tweeter and a regular speaker at industry events, particularly on collaboration, innovation and opensource. He was named CIO of the Year by Waters Magazine in 2003, CIO Innovator of the Year by the European Technology Forum in 2004, European Innovator of the Year in 2005, and was named as one of the 50 Global Agenda Setters in 2007 by silicon.com.
He is a Fellow of the British Computer Society (BCS) and a Fellow of the Royal Society of Arts (RSA). JP is also a Freeman of the Information Technologists Company (a London City Livery Company, also known as the Worshipful Company of Information Technologists).
Passionate about education, he is chairman of the School of Everything, a startup focused on social action through education. He also serves on the management board of Kings Church International and on the board of trustees of Byte Night, the IT industry's annual sleep out in aid of the National Children's Charity (NCH).

Stan Relihan, President & CEO, eXpert Executive Search
Stan Relihan is a Headhunter & Recruiter based in Sydney, Australia, with more than 10 years of success in assisting start-ups, blue chip multinationals and leading regional players in satisfying their Human Capital requirements.
With a background in Advertising & Media, he was involved in the genesis of Internet & Broadband in Australia.
Asia Pacific's most-connected LinkedIn user (and in the Top 50 worldwide), Stan is also the host of The Connections Show, one of the world's most popular business podcasts – and an acknowledged expert in Web 2.0 & Social Networking.

James Robertson, Managing Director, Step Two Designs
James Robertson is the Managing Director of Step Two Designs, Australia's leading vendor-neutral consultancy that focuses on intranets, information management, usability and content management.
James is recognised as a worldwide thought leader on the topics of intranets and content management, and has also written extensively on using collaboration in a business context. He has keynoted conferences and workshops across the globe, including throughout Australasia, S-E Asia, Europe and the US.
He is also the author of a number of best practice reports on intranet strategy, content management, staff directories and search.

Nathan Wallace, Associate Director – Technology, Janssen-Cilag
Nathan has spoken around the world on web applications, agile software methods and writing for the web. After founding and running a successful Intranet content management and software consulting business for seven years, he entered the corporate world to run the IT department for Janssen-Cilag, the pharmaceutical subsidiary of Johnson & Johnson in Australia. While at Janssen-Cilag Nathan has lead a series of projects through his "simplify, clarify then implement" approach; transforming the Intranet into a simple, world-class Wiki environment; turning around the internal CRM system; and bringing a fresh approach to all aspects of IT infrastructure.
Nathan Wallace's blog: http://www.e-gineer.com/v2/blog/

Jenny Williams, Director, Ideagarden
Jenny has been in technology driven marketing (on and offline) for the last 20 years. She has worked across Asia, America and Europe and is focused on driving innovation, growth and the evolution of the digital marketing industry.
As a director on the national board of the Australian Direct Marketing Association, chair of the digital round table of industry bodies and vice chair of the digital division of the AFA, Jenny is actively engaged in defining the Australian digital industry and in 2007 was named in B&T's Digital Media Magazine as one of the "40 Biggest Players of the Digital Age".
As an educator, Jenny is a head lecturer for the UTS AFA Ad School digital marketing program, She also chairs the digital education committee for the board of ADMA and is actively involved in cross industry training initiatives.
An experienced speaker, Jenny has given keynotes at conferences and seminars nationally and internationally about trends and best practices.
Starting her career in Europe in software development she then moved to the United States in the early nineties, working in multimedia production. She later took up a role as Global Director of Engagement and Project Management for Zentropy Partners, (McCann Worldgroups interactive division), . In 2000 Jenny relocating to Sydney to head up McCann Relationship Marketing (MRM) Australia and went on to become Head of Interactive for MRM Asia Pacific.
Leaving MRM In 2002, Jenny set up Ideagarden Consulting and ran this successfully before being lured back to the world of advertising in early 2006 when she took over as managing director of Tribal DDB Australia where she ran the Melbourne and Sydney offices. In 2008, Jenny returned to Ideagarden to drive digital change from a broader industry perspective.

Peter Williams, CEO, Deloitte Digital
Pete Williams is recognised as a global thought leader on Innovation and Use of Web technologies. A Chartered Accountant by background Pete moved into the Web space in 1993. He has a unique perspective on how business can profit from using web technology.
Pete is CEO of Deloitte Digital, which is a new business that delivers professional services online. Prior to his role in Deloitte Digital, Pete was CEO of Australia's largest web development firm, Eclipse.
Pete is a sought after speaker and commentator and has featured in articles in the Wall Street Journal, The Financial Times (UK), The Age and SMH, The Australian, The Australian Financial Review, BRW and many others. Pete has presented in many countries including the US, Canada, UK, Dubai, Netherlands, China, Hong Kong, Thailand and Malaysia.
Pete has worked with many high profile clients such as BHP, Telstra, AFL, NAB, ANZ and the Federal and Victorian Governments
Over the last five years Pete has been voted by his peers and staff as the most inspirational partner at Deloitte
Pete's other roles include:
Chairman of Deloitte Innovation Council
Board Member Circus Oz
Advisory Board Swinburne University School of Business Innovation
Board Member Emue Technologies

Chris Yates, Chief Information Officer, Tennis Australia
Chris is responsible for the technological requirements of Tennis Australia. With the increasing focus on technology within tennis, it was decided that a separate and more focused approach was required. A key strategy of the IT business unit is to invest in the game and to continually improve the infrastructure to support tennis nationally at all levels. This includes delivering substantial services nationwide and strongly supporting the Melbourne Associations.