Future of Media Summit 2007
USA

Ross Dawson

, Chairman, Future Exploration Network

Ross Dawson is Chairman of Future Exploration Network and CEO of international consulting firm Advanced Human Technologies He is author of the acclaimed Living Networks and the Amazon.com bestseller Developing Knowledge-Based Client Relationships, 2nd Edition, as well as more than 100 articles and white papers. He also writes the highly influential Trends in the Living Networks blog. Dawson has delivered keynote speeches to senior executive audiences across six continents, while his frequent global media appearances include CNN, Bloomberg TV, Washington Post, SkyNews, Reuters, ABC TV, European Business Network, Channel News Asia, and many other leading print and broadcast media. He has lectured or run executive programs at numerous leading academic institutions around the world. Prior to establishing Advanced Human Technologies in 1996 Dawson worked in a range of senior positions in London, Tokyo and Sydney, most recently as Global Director – Capital Markets at Thomson Financial.

Dr. Cindy Gordon

, CEO, Helix Commerce International

Dr. Cindy Gordon is the CEO and Founder of Helix Commerce International Inc, a company specializing in business innovation and collaboration commerce. Fortune 500 Clients Helix work with are: Amdocs, Bell Canada, Microsoft, Royal Bank of Canada, SAP, Xerox etc. Helix also works with not for profit leading organizations like the Canadian Cancer Society and George Brown College. Prior to starting Helix, she was a Partner with XDL Intervest a venture capital fund which invested in early stage eCommerce companies. She has also held senior executive and partnership positions with Accenture, Nortel Networks, Xerox, and Citicorp. In her role with Accenture, Cindy was a Global Practice Leader in their knowledge management practice and eBusiness Practice. During her tenure with Xerox, she also held roles as Senior Director and General Manager Outsourcing Services, Sales and Service Operations, Professional Services, and Total Quality. Prior to joining Xerox, Cindy was a senior director of Strategy for Nortel Networks and was also a prior senior executive with Citicorp. In addition Dr. Gordon is an active board director or board advisor in both for profit and not for profit organizations. Dr. Gordon is well published in business innovation strategies with over five book projects in the field of knowledge management, collaboration commerce, and Electronic Commerce. Her fifth book was recently released in November, 2005 on Winning at Collaboration Commerce. In addition, The University of Western Business School's new book "Women in the Lead," profiled the top 300 Women in Canada where Dr. Gordon was recognized for her corporate governance leadership.

John Jainschigg

, Director, Online Technology and New Business, CMP Technology, LLC, CMP World2World

A veteran technology journalist, and web, systems and application programmer, John is Editor in Chief of Dr. Dobb's Portal. During the 90s, as Editor in Chief of CMP's Teleconnect, Computer Telephony, and Communications Convergence Magazines, John popularized VoIP (and see? it's popular, now). Earlier in his career, between stints of telecom and systems programming in Paris (less glamorous than you might think), he was Editor and Publisher of Atari Explorer Magazine, GENie LiveWire, and Senior Technical Editor at Scholastic's Family Computing Magazine.

Jeremy Liew

, Partner, Lightspeed Ventures

Jeremy Liew is a Partner at Lightspeed Venture Partners.

Previously Jeremy was with AOL, first as SVP of Corporate Development and Chief of Staff to the CEO, and then as General Manager of Netscape. He joined AOL from InterActiveCorp (originally USA Networks) where he was VP of Strategic Planning. While there he was responsible for acquisitions and investments in TV Networks, consumer internet companies and online travel companies. Jeremy started working in the consumer internet industry as an early employee of CitySearch in 1996 where he held a variety of sales management, operational and business development roles. He was also a management consultant at McKinsey and Company.

Jeremy holds an MBA from Stanford and a BA/BSc(Hons) from the Australian National University in Linguistics and Pure Mathematics.

Freddy Mini

, COO,Netvibes

Freddy oversees Netvibes worldwide operations and business strategy, while leading the companys rapid expansion across four continents, including the establishment of Netvibes US Office in 2006. Most recently the co-founder of musicMe, the first music search service, Freddy was instrumental in making the site the second most popular online music service in France within the first year. Previously, Freddy was the CEO of Ziff-Davis, France, and the Senior VP and Managing Director of CNet Networks Europe where he was responsible for creating and building their operations to over 150+ people while exceeding all profitability goals.

Mitch Ratcliffe

, Founder, Buzzlogic and Tetriad.

He invented a patent-pending social network analysis technology and co-founded BuzzLogic.com, based on the technology. Mitch is also currently a blogger for ZD Net: blogs.zdnet.com/Ratcliffe

Previously, Mitch was involved in Webcasting News Network ON24 as Editor-in-Chief, Editorial Director and, ultimately, Publisher of Digital Media: A Seybold Report. He has also been a Reporter, Networking Editor and Editor-at-Large of MacWEEK.

Other strings to his bow include designing America Online's Digital Cities Community interface, contributing to the launch plan and hardware design of, as well as consults with, Audible Inc., a NASDAQ-traded provider of downloadable spoken audio.

Mitch designed the Developer.com news site for EarthWeb and led the first round of funding for Match.com parent company Electric Classifieds Inc. and served on its board of directors as SoftBank's representative from 1996 to 1998.

He is also a member of the board of advisors for Socialtext and Technorati and has consulted to Time-Warner and Sports Illustrated on Web Strategy. Mitch has also published articles in Forbes, ZD Net, PC Week and co-authored three books on PC technology.

Gabe Rivera

, CEO, Techmeme

Gabe Rivera is the CEO and founder of Techmeme, Memeorandum, WeSmirch, and Ballbug. He has been named by PCWorld as one of the 50 most important people on the Web.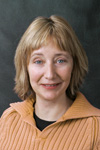 Anne-Marie Roussel

, Director of Strategic and Emerging Business, Microsoft Corporation

Anne-Marie is Director of Strategic and Emerging Business for Microsoft Corporation, based in Mountain View, California. Anne-Marie manages Microsofts Entertainment portfolio which includes Xbox, Zune and Video. As such, she evaluates investment and acquisition opportunities in gaming, music, video and TV content and platforms companies and maintains relationships with VCs investing in entertainment start-ups.

Anne-Marie frequently speaks at industry events, presenting Microsofts vision of Connected Entertainment from any device, anywhere. Past presentation topics included:
How new business models are shaking the music industry
Advertising in Games: the Coming Revolution
Music Recommendation engines: technology versus humans
Prior to Microsoft, Anne-Marie was Vice President, Research at Gartner Group, based in Paris. During her ten year career at Gartner, Anne Marie was responsible for advising private and corporate funds on strategic investment trends and individual opportunities in emerging IT companies, in the US and Europe. She also managed Gartners Cool Vendors report – recognizing the best and brightest startups in the industry and the yearly Predictions report.
Prior to her investment focus, Anne Marie specialized in the telecommunications area, advising Gartner clients on strategic market and regulatory developments in the US and Europe. For example, she helped U.S. and European telecommunications companies redefine their strategies following the EC-mandated deregulation of telecoms markets in the mid-to-late 90s. She also headed the launch of Gartners Internet practice in Europe in 1996 advising large international companies about how to deploy Internet strategies and providing guidance to small Internet startups on how to get venture funding and enter the market.
Prior to Gartner, Anne Marie served as Paris Bureau Chief for McGraw-Hill/CMP Publications and Washington D.C. Editor for Communications Week. She also served as Correspondent covering news for various McGraw-Hill magazines and newsletters based in Los Angeles, Chicago and Washington, DC.

Keith Teare

, CEO and Founder, Edgeio Corporation

Keith is the CEO and founder of edgeio corporation is a silicon valley startup focused on building an online classified advertising network. edgeio has about 6000 listings advertisers submitting listings that appear on edgeio.com and over 1000 additional publisher web sites.

Mr. Teare was the founder of RealNames, a Palo Alto based company specializing in Internet navigation and search technologies; co-founder of The EasyNet Group, a leading pan-European broadband supplier to businesses; co-founder of CYBERIA, the worlds first Internet Caf?and founder of cScape, a UK based systems integration specialist dating back to 1983. Mr. Teare is an advisor to SnapNames; Spotplex; Snipperoo; AboutUs.Org and Real Time Matrix corp.
Australia

Rob Antulov

, CEO, 3eep

Rob Antulov is CEO of 3eep Pty Ltd, a sports-oriented social media company, and Managing Director of MediaNext, an advisory and consulting practice operating in the media and technology sectors. He is also an investor in and Director of a number of early stage media and technology businesses. Rob is an experienced executive, having held senior executive or consulting roles in media, technology, consumer goods and manufacturing businesses.

Rob's most recent corporate role was with Fairfax Media Ltd, as its Director of Strategy, where he was responsible for advising the CEO, Board and executive team on corporate and business strategy issues, and for guiding development and implementation of Fairfax's strategic direction, with a particular emphasis on growth in the digital space. Earlier, Rob was Chief Commercial Officer at Peakhour Pty Ltd, an Australian Internet technology services pioneer, where he was responsible for overall commercial strategy and direction. Prior to that, Rob was with the Coca-Cola System in Europe and Asia-Pacific, holding VP roles in marketing and strategic planning. Prior to this, Rob was a management consultant with Booz Allen & Hamilton, working with a number of leading Australian companies. Earlier Rob had a variety of Engineering roles, encompassing technical design, research, and sales and marketing roles.

Rob has an MBA with Distinction from AGSM (University of NSW), and a Bachelor of Engineering Degree (First Class Honours) from the University of Western Australia. Rob is currently a Director of the Juvenile Diabetes Research Foundation and a Director of the Sydney Film Festival. He has previously held Directorships for a number of public and private companies.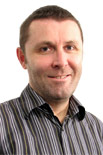 Scott-Bradley Pearce

, Strategic Adviser Content Syndication and Multimedia, CNET Networks Australia

Scott has been working in the digital industry since the launch of both the IBM PC and Apple Macintosh. He was there before the digital big bang, before the beginning of time as we know it: before Netscape. Over the past fourteen years he has worked in and co-owned some of Australia's leading digital agencies, including Big Hand Asia Pacific, Brainwaave Interactive and MediaZoo.

He has trained various companies in technical solutions, and worked as a managing consultant for cultural change in organisations contending with a technology shift.

Scott has worked on some of the country's leading-edge solutions, such as the Games Information Portal for the Australian Olympic Co-ordination Authority, and is a pioneer in the Australian streaming media industry. He continues to focus on effective management of channel strategies and helps drive customer's digital and cross media solutions.

Today he works with CNET Networks Australia's business strategy team to extend its brand, with a specific focus on the development of effective strategies that reflect the best practice for convergence. These include online broadcast, mobile technologies and traditional media broadcast plays. His breadth of experience enables CNET Networks Australia to strengthen its media solution by developing both short and long term channel strategies, enabling them to realise their goals while achieving a strong return on investment.

Peter Bray

, Founder and Managing Director, Clear Blue Day

In 2000, Peter was named by The Industry Standard magazine as one of the internet industry's thought leaders, Peter Bray has been working in the online space for 12 years, commencing his career at OzEmail in 1995. Having been a co-founder of Kidz.net, as well as the Managing Director of Guava Interactive, in 2001 Peter established the innovative digital agency Clear Blue Day.

Clear Blue Day works with a wide range of clients in various verticals, currently including Subaru, Macquarie Bank, Telstra, Pioneer, Dairy Farmers and Austcorp. In 2007, Clear Blue Day won the AIMIA award for Best Interactive Advertising and Marketing, as well as Best Online Retail.

Peter in particular is known for his work as a digital strategist, where he consults to various companies regarding online marketing, digital branding, online retail, digital business strategy and online communities.

Since 2006, he has been the NSW President of the Australian Interactive Media Industry Association. In addition, he is also on Advertising Federation of Australia's digital council. In 2007, B and T Magazine named Peter Bray as one of the "40 Biggest Players of the Digital Age.

Foad Fadaghi

, Technology Editor, BRW

Foad Fadaghi is the technology editor for BRW magazine, a division of Fairfax Business Media. Foad has been involved with media, research and consulting for over 12 years. His experience and insights have made him one of the leading and in demand authorities on digital media in Australia.

Prior to joining BRW, Foad was a research director at Frost & Sullivan. In 2004 and 2005, Foad authored the most comprehensive reports into the Australian paid search industry. In 2006, he published studies forecasting the growth of online advertising and eCommerce in Australia.

Over the years, Foad has spoken at events such as Adtech, CeBit, ADMA, IMAT, AIMIA and Search Engine Room. In 2003, whilst with Jupitermedia, Foad successfully produced the Search Engine Strategies event in Australia.

Before Frost & Sullivan, Foad was a senior analyst with IDC and Jupiter Research, where he specialised in emerging technologies. In those roles he was involved in writing ground breaking research as well as consulting on competitive strategy and effective marketing of new technologies.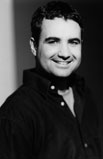 Dan Fill

, Head of Multiplatform Production, ABC TV

Dan oversees the strategic development of multiplatform content creation experiences across all platforms. The core focus of the position is on : Internet Broadcasting, Multiplatform linear television programs, online communities around ABC TV brands and the development of sites and portals that support ABC TV, ABC 2 and ABC Kids brands. Prior to joining the ABC, Dan was the Vice President Interactive of Decode Entertainment in Canada, where he developed a number of multiple projects for Console , Interactive Television, Broadband, public broadcasting screens and mobile. Some past projects including Angela Anaconda Online, Channel Four's Bromwell High Interactive, MTV's Undergrads Online and The Zack Files The Missing Episode Immersive Game.

Chris Gilbey

, Co-Founder and CEO, Vquence

Chris led Lake Technology Limited as CEO between 2000 and 2005. Under Chriss direction, Lake moved from research potential, through extensive commercialisation of Digital Sound Processing products into global customer relationships. Chris negotiated ongoing funding by placement during the tech crash era, until principal global technology company, Dolby Laboratories, acquired Lake by takeover at yearend 2004.

Dolby subsequently retained Chris to advise Dolby company-wide on global consumer issues, customer relationships in Asia and digital development. These included relationships with Nokia, Samsung and Sony.

A leading entrepreneur and business executive, Chris has been a significant force in developing content and technology industries in Australia in the music, IP, marketing and technology areas.

The first music executive in Australia to recognize the power of convergent technology, he built the first streaming audio website at BMG Records. He managed or published superstars; AC/DC, InXs, The Saints, The Church and Keith Urban.

Producing TV programs like Dessert Island Videos; inaugurating pioneering Internet radio station, Big Fat Radio, and predicting the rise of the music download business with his 1998 book, The Infinite Digital Jukebox, Chris has been on the leading edge of technology and society.

Now an investor and/or advisor for new media companies, Chris is Chairman of One Minute Media; and Co-Founder and CEO of Vquence Pty Limited, a company providing socialization of video both as a destination site and a white label product for media verticals.

Former Chairman of Export Music Australia, founding Chairman of the Golden Stave Foundation, Chris has led Australian Government trade delegations on copyright issues, and was awarded an Order of Australia in 1992.

Kathryn Hamilton

, Head of Entertainment and Lifestyle, YAHOO!7

Kathryn Hamilton has been working at the cutting edge of interactive technologies since her early career in the late 1990s. At that time she held various positions in film and television production, and as a producer and designer for interactive media agencies.

In 2004 Kathryn joined News Limiteds online company News Interactive as network manager and network director. In this role she was responsible for leading new developments across multiple mediums, including the redesign of New Limiteds homepage and online news, information and classified properties in Australia.

Kathryn joined Yahoo!7 in 2006 as Head Entertainment and Lifestyle, where she is responsible for the leading the strategy and product development for Yahoo!7s lifestyle, entertainment, youth and travel services.

Martin Hoffman

, Chief Executive Officer and Managing Director of Loop Mobile

In his role as CEO and Managing Director of Loop, Martin Hoffman is responsible for the ongoing corporate and strategic development of the company. During Martin's tenure the company has successfully completed a re-brand of its flagship product to MOKO, launched its white-label service for major media brands, re-structured the company as a stand-alone entity, and undertaken a $5m capital raising via an initial public offering on the ASX completed in June 2007.

Martin has an extensive background in media organisations, most recently as CEO of NineMSN from January 2003 – July 2006. Under Martin's leadership, NineMSN grew revenue four-fold and went from loss-making to earning over $30m in EBIT in FY06. NineMSN also expanded strongly into the mobile content arena, with Martin driving acquisitions of 5th Finger Pty Ltd and HWW Ltd during 2006.

Previous roles included senior management positions at Fairfax Business Magazines and Fairfax Digital from 1999 – 2002. A key milestone during this period included his establishment and development of the online auction business SOLD.com.au before its sale to Yahoo! in early 2001 for $24m cash.

Martin's career additionally included senior positions at Optus Communications, Potter Warburg and PA Consulting Group. Martin is a director and honorary treasurer of the Garvan Institute of Medical Research, and a director of the Sydney Film Festival.

He holds an MBA (Honours) from the Institute for Management Development, IMD in Lausanne, Switzerland; as well as a Master of Applied Finance and Bachelor of Economics degrees from Macquarie and Sydney Universities respectively.

Laurie Lock Lee

, Partner – Optimice

Laurie is one of the world's leading practitioners in Network Analysis and Data Mining. He is also one of Australia's well-known experts in the area of Knowledge Management. With many years of experience in different roles ranging from research to consulting, Laurie is currently working on his PhD research on corporate social capital effects on share market performance. He was previously a Principal Consultant with Computer Sciences Corporation (CSC). Laurie has done over 40 publications and presentations and refereed conferences, journals and books. He has won several international awards for his research papers.

Hugh Martin

, General Manager, APN Online Australia

Hugh Martin is General Manager of APN Online Australia.

Prior to joining APN, Hugh was editor of NEWS.com.au with News Digital Media. He previously spent five years in senior roles at Fairfax, including editor of The Age Online, deputy editor of sections at The Age and online editor of Fairfax Business Media.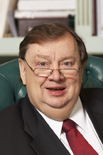 Harold Mitchell

, Chairman, Mitchells & Partners and Director, eMitch

Harold Mitchell is Chairman of Mitchell and Partners. He left his position as National Media Director of DMB&B in 1976 to start the company that is now the largest media agency in Australia. He is director of emitch, Australia's largest planner and buyer of internet advertising, and owner of Stadia Media, Australia's largest sports ground advertising contractor.

He remains actively involved with all clients and finds time for a large number of community roles including President, Museums Board of Victoria; Board Member of Opera Australia Council, Chairman CARE Australia Corporate Council, Honorary Councillor ABAF, Chairman, ThoroughVision. He was also Chairman National Gallery Australia and President of Melbourne International Festival of Arts.

In December 2000 he launched the Harold Mitchell Foundation. This is a philanthropic foundation to distribute funds between Health and the Arts. In December 2002 Deakin University conferred on him an honorary degree of Doctor of Laws. In 2003 he delivered the Andrew Olle Memorial Lecture on Media.

In January 2004 he was awarded the Officer of the Order of Australia for his services as a benefactor and fundraiser in support of artistic and cultural endeavour.

On 28 July 2005, he was awarded the Richard Pratt Business Leader Award given by the Australian Business Arts Foundation in recognition of excellence in arts leadership.

Mark Pesce

, Founder,FutureSt Consulting

Known internationally as the man who fused virtual reality with the World Wide Web to invent VRML, Mark Pesce is the author of numerous articles and five books, including The Playful World: How Technology is Transforming our Imagination, frequently writing for such publication as WIRED, Salon, and The Age. For the last three series, Pesce has been a panelist on the hit ABC show THE NEW INVENTORS. From 2003 to 2006, Pesce chaired the Emerging Media and Interactive Design Program at the world-renowned Australian Film Television and Radio School. Last year he received an appointment as an Honorary Associate in the Digital Cultures Programme at the University of Sydney, and has gone on to found FutureSt, a Sydney Media and Technology consultancy, with clients that include some of the largest media companies in Australia.

Damian Smith

, General Manager – Digital, Channel 10

Damian Smith joined Network TEN in July 2006 as General Manager, Digital Media. From 1998 until 2004, he held various roles with NASDAQ-listed search engine, LookSmart, including CEO in 2004.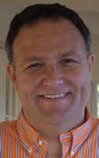 Tony Surtees

, CEO, Prime Digital Works

Tony Surtees was one of the first Australians to identify the stunning impact that the web would have on our daily lives, as he shot to prominence in the 1990s as Vice President of Yahoo!s e-commerce division. Since returning to Australia he has been involved in numerous internet companies in Australia and Asia, and today is developing the digital media strategy for the rapidly growing Prime Television group.

A co-founding principal of Sydney based Santa Clara Group as well as holding CEO roles in Asia, Tony is also a Board Member of Arasor International Limited, an ASX listed developer of integrated optoelectronic chips and wireless solutions with operations in China, Japan and the United States.

Tony has also been a past NSW State President of the Australian Marketing Institute and a regular public speaker in the United States, Asia and Australia – addressing numerous investment and industry forums. He co-authored an e-commerce marketing text with Seth Godin and is also an active committee member of Stanford Australia Alumni Association, having co-founded the Stanford Australia Entrepreneurs Series. Tony is a guest lecturer for Macquarie University Centre for Innovation & Entrepreneurship as well as the Macquarie Graduate School Management, the Australian Film Radio and Television School, Laboratory of Advanced Media Production.

Tony holds a B.Comm from UNSW and a Master of Science in Management from the Graduate School of Business, Stanford University, California, where he was a Sloan Fellow.