Future of Media Summit 2008
Confirmed Speakers

Tom Abate

, Blogger, MiniMediaGuy.org

Tom Abate is a former small-press publisher turned newspaper reporter. In his personal blog, MiniMediaGuy.org, he writes about the business, technology and implications of new media. A native of Brooklyn, New York and a veteran of the U.S. Navy, Tom earned a B.S. in political science from UC Berkeley and an M.S. in journalism from Columbia University. Since 1992 he has covered Silicon Valley as a reporter for the San Francisco Examiner and, later, the San Francisco Chronicle. His beats have included high-tech, biotech, science and economics. Tom is the author of "The Biotech Investor", and teaches writing through the UC Extension. He has three children. Gardening is his hobby.

Mark Antonitis

, President and General Manager, KRON-TV

Mark Antonitis joined KRON-TV in August 2004 as President and General Manager. Prior to moving to the Bay Area, Antonitis served as President and General Manager of KELO-TV in Sioux Falls, joining the Young Broadcasting station in 1996. While at KELO, in May 2003, Antonitis was named Regional Vice President for Young's broadcast group. Previously he was Vice President and News Director at WMAQ-TV, the NBC-owned station in Chicago. This followed 8 years as a news consultant for Frank Magid and Associates.

A native of the Philadelphia area, Antonitis has worked in broadcasting since his freshman year in college. Starting in 1974 as a part-time studio camera operator for San Antonio's KMOL-TV, he worked his way up to full-time news photographer and eventually moved on in that capacity to stations in Denver, St. Louis, and New York. After two years at WNBC in New York, he was promoted in 1983 to Manager of Electronic Journalism Operations.

Commitment to community involvement has been a hallmark of Antonitis' career. In 1999 KELO-TV won a National Emmy for Public Service for the station's "Tradition of Caring" public service campaign, and KRON has been awarded a National Emmy for Community and Public Service in 2004 and the 2006 Service to America Partnership Award from the NAB Educational Foundation for its "Students Rising Above" program. Antonitis currently serves on the Board of the United Way of the Bay Area and has worked previously with Boy Scouts of America, the Heart Association, Habitat for Humanity, Junior Achievement, and the YMCA.

Craig Blair

, Executive Director, netus

Craig's role is to source investments and partnerships, and to establish and support the management teams within netus' investments.

Craig has experience in private equity, investment banking and management consulting, and has played key roles in operating online businesses in Australia and the UK. For example, prior to joining netus, Craig was Head of Leisure Investment Banking at Macquarie Bank, where he led principle investments in private and listed companies.

As part of the initial management team of the online travel company, Expedia Australia, Craig worked closely with the Managing Director to write the business plan, recruit the management team, and develop the technical specifications.

As Corporate Development Director of travelselect.com, one of the first online travel companies in the UK, Craig was responsible for raising private equity finance and international expansion through joint ventures and acquisitions. In addition, he led the sale of the business to lastminute.com in 2002 in a transaction, which generated substantial returns to founders and investors.

Craig also has 3 years experience with Kalchas, a strategy consulting firm founded by partners from Bain and McKinsey & Company in London and New York.

Craig has a Bachelor of Engineering from the University of Sydney and a Masters of Business Administration from INSEAD, France.

Phil Bronstein

, Editor-at-Large, Hearst Newspapers

Phil Bronstein was named editor-at-large for the Hearst Newspapers Division and The San Francisco Chronicle on January 23, 2008, where he remains Executive Vice President. In the At Large position, Bronstein works with senior executives at The Chronicle and other Hearst propertiers, including television stations, magazine and the Hearst Digitial Division, to develop journalistic content to be used across the company. He also leads a national investigative team that involves investgative reporters and editors from Hearst's five largest newspapers.

Bronstein was formerly executive editor of both the Chronicle and the San Francisco Examiner. Bronstein was named executive editor of the Examiner in 1991, having previously served as managing editor for news. Bronstein began as a reporter with the San Francisco Examiner in 1980. He was named editor of The Chronicle in 2000 after the Examiner and Chronicle newsrooms merged.

At the Examiner, Bronstein specialized in investigative projects and was a foreign correspondent for nine years. He has won awards for his coverage of the Philippines from the Overseas Press Club, Associated Press, the World Affairs Council and Media Alliance. Bronstein was a 1986 Pulitzer Prize finalist for his work in the Philippines and went on to cover conflicts in other parts of Southeast Asia, El Salvador, Peru and the Middle East. Previously, he was a reporter with KQED-TV in San Francisco, where he specialized in investigative stories and mini-documentaries, for which he also won local and national awards.

During his tenure as Chronicle editor, the newspaper won more national awards and recognition for its stories, photography and design that at any time in its history.

Bronstein is a college drop-out. He received an honorary Doctorate of Public Service from Notre Dame de Namur University and often appears on national television, radio and on The Chronicle's website, SFGate, discussing culture, journalism, politics and other topics. He regularly speaks to civic and other groups and has given numerous commencement addresses at a variety of universities.

Shannon Clark

, Founder, Nearness Function

Shannon Clark is the founder of Nearness Function and MeshForum. Nearness Function is an advertising network focused on brand advertising and sponsorships representing a network of 1000+ Internet radio stations, large online communities and other highly engaged publishers. MeshForum is an organization focused on the study of networks, MeshForum holds both multiday conferences and a series of one day MeshWalk events. Shannon blogs at Slow Brand, as a guest blogger at Centernetworks and at his longtime personal blog at http://shannonclark.wordpress.com.

Ross Dawson

, Chairman, Future Exploration Network

Ross Dawson is Chairman of Future Exploration Network and CEO of international consulting firm Advanced Human Technologies He is author of the acclaimed Living Networks and the Amazon.com bestseller Developing Knowledge-Based Client Relationships, 2nd Edition, as well as more than 100 articles and white papers. He also writes the highly influential Trends in the Living Networks blog. Dawson has delivered keynote speeches to senior executive audiences across six continents, while his frequent global media appearances include CNN, Bloomberg TV, Washington Post, SkyNews, Reuters, ABC TV, European Business Network, Channel News Asia, and many other leading print and broadcast media. He has lectured or run executive programs at numerous leading academic institutions around the world. Prior to establishing Advanced Human Technologies in 1996 Dawson worked in a range of senior positions in London, Tokyo and Sydney, most recently as Global Director – Capital Markets at Thomson Financial.

Jonathan Este

, Director of Communications, Media, Entertainment & Arts Alliance

Jonathan Este is the director of communications with The Media Alliance. A journalist of 17 years experience, he started in the industry with The Australian where he filled a number of roles including media writer and columnist. He joined the Independent newspaper in 2003, where he was part of the team that oversaw the transition from broadsheet to compact format. He has been with The Alliance since 2007.

Angelos Frangopoulos

, CEO, Australian News Channel

Angelos Frangopoulos is the Chief Executive Officer of Australian News Channel Pty Ltd, the leading provider of 24 hour digital news services in Australia and New Zealand.

He joined the company in July 1996, 5 months after the channel's inception.

After serving as Chief of Production, he was appointed Managing Editor in 2000 and then in 2004 to the role of Chief Executive Officer.

Australian News Channel Pty Ltd is a joint venture of PBL Media, Seven Media and British Sky Broadcasting.

ANC produces a wide range of digital news services, including Sky News Australia, Sky News Business Channel, Sky News New Zealand, Sky News Active, Sky News Now for mobiles, Sky News Podcasting and Sky News Online.

Before joining Australian News Channel, he held positions at British Sky Broadcasting, the Nine Network and Prime Television Canberra.

He began his career in the media at Mid State Television Orange after completing a Bachelor of Arts in Communication at Mitchell College, Bathurst and was actively involved in the developing years of Community Radio in Sydney, Bathurst and Orange.

Mark Goldman

, COO, Current Media

With a wealth of media start-up and operations experience, Mark Goldman
serves as Chief Operating Officer of Current. As COO, he is responsible for
overseeing distribution, ad sales, IT and broadcast operations, legal and
business affairs, as well as administration.

Goldman began his industry career at MCA Television where he spent five
years as a senior business development executive, negotiating license and
investment agreements and developing foreign television channels in Asia,
Australia, Eastern Europe, and Latin America. In 1995 he was recruited by
News Corp. to build a satellite TV service in Latin America. As President
and COO of Sky Latin America Partners, Goldman oversaw the establishment of
local operating companies, the development of pan-regional branding and
programming strategies, the construction of a state-of-the art digital
broadcast facility and over $700 million in financial transactions.
Wendy Hogan

, Vice President & Managing Director, CNET Networks Australia

Wendy Hogan was appointed Vice President & Managing Director of CNET Networks Australia in 2001.

In this position, she is responsible for CNET Networks Australia's operations and directing the growth of its web site properties Builder AU (www.builderau.com.au), CNET.com.au, GameSpot AU (www.gamespot.com.au), ZDNet Australia, Builder AU (www.builderau.com.au), TV.com (www.tv.com) and AppleSource (www.applesource.com.au). Wendy also manages the operations of CNET Direct which offers one-to-one marketing services and CNET Channel, which provides trusted on-demand product information.

Wendy joined CNET Networks Australia in 1999 working in various roles before her current appointment. Under her leadership, Wendy has grown of the company from a team of 5 to 65 full-time staff in 2008. Her strategy and direction has been instrumental in CNET Networks' successful expansion in Australia. This includes the successful launch of CNET.com.au and GameSpot AU in response to the increasing demand by Australian consumers for localised content. CNET Networks Australia's properties are the prime source of information and entertainment attracting an audience of over three million Australians per month.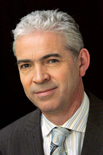 Stephen Hollings

, CEO, News Digital Careers

Dr Stephen Hollings was appointed to the role of chief executive of News Digital Careers in August 2006.

Hollings, who has a PhD in history, began his career lecturing at Sydney University in 1980. In 1983 he took a research role in group marketing at News Limited, which led to a position as advertising executive on The Australian.

By 1985 he was in charge of all recruitment advertising on the paper.

In 1986 Hollings left News Limited for a major advertising agency, where he became general manager in 1987 and managing director in 1990.

He rejoined News Limited in early 1997 as group classified advertising director before becoming strategic development director for News Limited in 2004.

He is Chairman of the Audit Bureau of Circulations, a foundation fellow of the Institute of Company Directors and a Honorary Life Fellow of the International Marketing Institute of Australia.
J.D. Lasica

, Co-founder and Editorial Director of Ourmedia

J.D. Lasica is a social media pioneer, entrepreneur, journalist and author.
He is president of the Social Media Group, a firm that offers social media
and video consulting services to companies and organizations worldwide. He
is an executive at MediaMobz.com, a new marketplace for getting videos
produced at a price you set.

He is also co-founder and editorial director of Ourmedia, a service that
adds social media capabilities to organizations' cause campaigns.
J.D. is widely regarded as one of the world's leading experts in social
media and user-generated content. His book "Darknet:
Hollywood's War Against the Digital Generation" explored the personal media
revolution and the emerging media landscape.

In a previous life, J.D. was an editor at the Pulitzer Prize-winning
Sacramento Bee and editorial manager of several Silicon Valley startups. He
was the first new media columnist for both the American Journalism Review
and Online Journalism Review. He writes about citizen media and social
networks at Socialmedia.biz. CNET named him one of the 100 top media
bloggers in the world.

He lives in the San Francisco area and is a frequent speaker and panelist at
new media and technology conferences. He welcomes email
(!) at [email protected]

Brian Lott

, Managing Director, Burson-Marsteller

Brian Lott is Managing Director at Burson-Marsteller, a leading global public relations firm, based in San Francisco. He is global client leader for one of B-M's largest clients and co-chair of B-M's Key Client Relationship (KCR) program. He has been responsible for the western region of the company's U.S. technology practice, and came to San Francisco from Frankfurt, Germany, where he was head of the German corporate practice. He also has extensive experience in campaigning and politics and has worked on several clients as client lead in B-M's public affairs practice. Earlier this year, Lott co-authored "Global Communications in an Era of Instant Transparency," a business essay published by Springer Press, with Dr. Herbert Heitmann, head of Global Communications for SAP.

Bruce Meagher

, Director, Strategy and Communications, SBS

Bruce Meagher is currently Director, Strategy and Communications for SBS, a position he took up in May 2006. At SBS he is responsible for the development of corporate strategy, external communications and policy development.

SBS is a public broadcaster with a Charter requiring it to "provide multicultural and multilingual radio and television services that inform, educate and entertain all Australians and, in doing so, reflect Australia's multicultural society".

Prior to joining SBS Bruce was Head of Public Affairs, Asia Pacific for Visa International. In this role he was responsible for government relations and regulatory strategy for Visa International across the Asia Pacific region.

He has previously held senior executive positions dealing with government, regulation, media and investor relations at Austar (Australia's regional pay TV operation) and Optus, a full service telecommunications and cable TV operator).

He has also worked as a lawyer in the communications practice at Freehills and as a policy adviser in the private offices of two former federal cabinet ministers (principally in the Communications and Health portfolios).

Immediately after university He was Associate to the Hon Justice Michael Kirby, then President of the NSW Court of Appeal, now of the Hight Court.

He is a director of Freeview Australia Limited, a committee member of the International Institute of Communications (Australia) and a member of the Digital Switchover Taskforce Industry Advisory Group.

He has held various offices in community organisations including as President of the University of Sydney Union, President of the AIDS Council of NSW and (currently) Chair of Legs on the Wall (a physical theatre company) and is a director of Playwriting Australia.
Loic Le Meur

, CEO, Seesmic

Loic is the CEO and visionary behind Seesmic, founded in 2007, with the goal of transforming online video into a medium for threaded, interactive video conversation. Prior to Seesmic, Loic incubated several other start-ups including four French companies: Ublog, (merged with Six Apart in 2003) and RapidSite, (acquired by France Telecom in 1999) two popular blog companies, B2L, an interactive agency in 1999 (acquired by BBDO) and LeWeb, one of Europe's leading web conferences for businessesand web 2.0 innovators in 2005.

Loic serves as a board member on the RSS Advisory Board. He is also an active investor and mentor to entrepreneurs and contributes to the World Economic Forum blog, which he founded. Originally from the South of France, Loic lives in San Francisco, California.

Hugh Martin

, General Manager, APN Online Australia

Hugh Martin is General Manager of APN Online Australia.

Prior to joining APN, Hugh was editor of NEWS.com.au with News Digital Media. He previously spent five years in senior roles at Fairfax, including editor of The Age Online, deputy editor of sections at The Age and online editor of Fairfax Business Media.

Willie Pang, Head of Yahoo! Search Marketing, Australia and New Zealand
Willie Pang is the Head of Yahoo! Search Marketing for Australia and New Zealand. He joined Yahoo! Search Marketing in 2006 and was appointed to his current role in November 2007. He is responsible for the company's operations throughout the region and brings a decade of experience to the role.
Willie has an outstanding record of success with the company and has helped drive the business' growth and strengthen its network of advertisers in the region. Prior to becoming Head of Yahoo! Search Marketing, Willie was the company's Sales Director for Australian and New Zealand.
Willie's previous experience and expertise has been acquired in both Asia Pacific and Australia. Prior to joining Yahoo! Search Marketing, Willie was the Vice President, Sales and Business Development at Melbourne IT Limited. During his five years, he successfully established Melbourne IT's market presence in key growth markets in Asia Pacific. In addition, Willie was responsible for establishing the operations and sales networks for Hitwise in Asia and handling its key strategic partners including SingTel and PCCW.
Willie holds a Bachelor of Arts and Economics with honors from Monash University.

Mark Pesce

, Founder, FutureSt Consulting

Mark Pesce is an expert in social media, best known for his work blending VR with the Web to create VRML, the distant ancestor of Second Life. Pesce is an author, teacher, inventor, and well-known from his frequent appearances on ABC's The New Inventors. For the last four years has practiced "digital ethnology", studying the behavioral, cultural and political changes wrought by the new technologies of sharing and communication.

Stephen Quinn

, Associate Professor, Deakin University

Stephen Quinn of Deakin University, Australia, worked for two decades in all areas of the media in five countries until 1995, before becoming a journalism educator. Since then he has taught journalism in five countries.

Dr Quinn has written 12 books. Another four are due for publication in 2008 and 2009. His most recent, Asia's Media Innovators, appeared in March 2008. In the decade to 2008 Dr Quinn has presented 68 papers and seminars in 23 countries. He maintains industry links by contributing to newspapers and running training courses. As of June 2008 he had run courses in 13 countries, mostly in multi-media. Dr Quinn has been appointed professor of journalism at UTS from January 2009.

Belinda Rowe

, CEO Australia & New Zealand, ZenithOptimedia

Belinda has been in senior management of creative and media agencies over the last 12 years – she ran Publicis Mojo in Melbourne in 1995 before taking up the position of managing Optimedia in 1997 to create an award winning agency.

Her diverse agency management experience has enabled her to bring together creativity, communications and business into the media landscape to the benefit of ZenithOptimedia's clients. The culmination of these skills has driven ZenithOptimedia's approach and vision resulting in significant and consistent agency growth as well as the Agency being highly awarded in Cannes, Media Federation and the Australian Digital Awards.

Belinda has worked in the categories of tourism, media, telecommunications, packaged goods and retail. She continues to be involved with companies such as Qantas, Nestle, Lion Nathan, Sensis, L'Oreal, nab, Jetstar, HP, News Corporation (Foxtel, Fox Theatrical, Nationwide News etc) and the Victorian Government.

She lead the transition from Optimedia to ZenithOptimedia in Australia and New Zealand to connect the Agency with the global network. Her role has extended to include regional business such as Fidelity and Nestle and creation of new ways of working, systems and tools to drive new business.

Chris Saad

, Chair, Dataportability.org and CEO, Faraday Media

Chris Saad is the Co-founder and CEO of Faraday Media and the Co-Founder and Chairperson of the DataPortability Project.

Faraday Media is at the epicenter of the Attention Ecosystem. It has created the standards, initiatives, technologies, platforms and products that help participants experience a personally relevant Internet.

The DataPortability project's mission is to consult on, design, educate, and advocate interoperable DataPortability for users, developers and vendors.

Jane Schulze

, Media Editor, The Australian

Jane Schulze is Media Editor at The Australian and has been with the paper – primarily as a business journalist – for the past six years. For most of that time she specialised in reporting on Australia's listed media companies for the paper's Business and Media sections. She also presented The Australian's business segment each weeknight on the Sky News Channel's Sky Business Report program and occasionally makes a re-appearance!

Jane also covered media at The Age in Melbourne for four years, was the business editor of the UK Press Association's Teletext service and worked on the business desk of the Herald Sun.

She started her career as a graduate cadet at The News in Adelaide and also launched the Victorian political bureau for Leader Community Newspapers in the Victorian Parliament in the early 1990s.

Jane has a BA (Journalism) and a Graduate Diploma in Applied Finance and Investment from the Securities Institute of Australia.

Robert Scoble

, Managing Director, Fastcompany.tv

Robert Scoble is an American blogger, technical evangelist, and author. Scoble is best known for his popular blog, Scobleizer, which came to prominence during his tenure as a technical evangelist at Microsoft. He currently works for Fast Company as a video blogger, and is the co-author of Naked Conversations: How Blogs are Changing the Way Businesses Talk with Customers with Shel Israel.

Mark Scott

, Managing Director, ABC (Australian Broadcasting Corporation)

Mark Scott took up his appointment as Managing Director of the ABC in July 2006.

For the previous 12 years he worked at John Fairfax Publications. First appointed as Education Editor at The Sydney Morning Herald, he filled a number of senior roles at the Herald including Saturday Editor and Deputy Editor before moving into senior executive positions with Fairfax. He was Director of Organisation Development and then appointed Editor-in-Chief of Metropolitan Newspapers. Immediately prior to moving to the ABC he was Fairfax's Editorial Director.

Mark has post-graduate degrees from Sydney and Harvard Universities in Government and Public Administration.

Chris Tolles

, CEO & Co-Founder, Topix

Chris is the CEO and a co-founder of Topix, an Internet news site and a home for local voice on the web with commentary from tens of thousands of cities and towns across the US. Topix powers local news for CNN, ESPN local, MyYahoo and MyAOL, commentary for the Tribune and Media News Group and is backed by Tribune, Gannett and McClatchy. Prior to Topix, Chris co-founded and was VP of Marketing at Spoke Software. Chris also co-founded NewHoo (acquired by Netscape and relaunched as the Open Directory Project) and was director of marketing for Netscape Search and AOL Music. Chris started his career at Sun Microsystems, serving in a variety of sales and marketing positions. Chris serves on the advisory boards of several Silicon Valley startups, Dealmaker Media, Webmasterworld, and the Social Sciences Division of the University of California at San Diego. Chris has degrees in Computer Science and Economics from the University of California at San Diego, where he received the Michael Addison award for his senior thesis on the electronic communications industry.
Christopher Warren

, Federal Secretary, Media, Entertainment & Arts Alliance

Christopher Warren is the federal secretary of the Media, Entertainment & Arts Alliance and CEO of the Walkley Foundation for Excellence in Journalism. He was president of the International Federation of Journalists from 1998 to 2007. Chris started in journalism on The Sydney Morning Herald in 1976 and has also worked for the ABC and as a lecturer in journalism at the University of Technology, Sydney.

Jason White

, Vice President of Media and Operations, Traffic Marketplace

Jason White serves as Vice President of Media and Operations for Traffic Marketplace. In this position, Jason supervises the affiliate network, media acquisitions and campaign analyst teams.

Prior to joining Traffic Marketplace, Jason was Vice President of New Customer Acquisition at Countrywide Home Loans, where he oversaw and implemented best of breed acquisition strategies across online marketing, media, search, affiliate and email marketing channels. The genesis of Jason's efforts scaled Countrywide's online profitability by 500% in just under three years, as well as increased their ranking among highest online media spenders from 150 to the top 15. Jason has also managed previous teams at LowerMyBills.com, Cheetahmail, Ask.com and Grey Advertising.

Jason holds a BA in Communications from the University of Georgia.

Jenny Williams

, Director, Ideagarden

Jenny has been in technology driven marketing (on and offline) for the last 20 years. She has worked across Asia, America and Europe and is focused on driving innovation, growth and the evolution of the digital marketing industry.

As a director on the national board of the Australian Direct Marketing Association, chair of the digital round table of industry bodies and vice chair of the digital division of the AFA, Jenny is actively engaged in defining the Australian digital industry and in 2007 was named in B&T's Digital Media Magazine as one of the "40 Biggest Players of the Digital Age".

As an educator, Jenny is a head lecturer for the UTS AFA Ad School digital marketing program, She also chairs the digital education committee for the board of ADMA and is actively involved in cross industry training initiatives.

An experienced speaker, Jenny has given keynotes at conferences and seminars nationally and internationally about trends and best practices.

Starting her career in Europe in software development she then moved to the United States in the early nineties, working in multimedia production. She later took up a role as Global Director of Engagement and Project Management for Zentropy Partners, (McCann Worldgroups interactive division), . In 2000 Jenny relocating to Sydney to head up McCann Relationship Marketing (MRM) Australia and went on to become Head of Interactive for MRM Asia Pacific.

Leaving MRM In 2002, Jenny set up Ideagarden Consulting and ran this successfully before being lured back to the world of advertising in early 2006 when she took over as managing director of Tribal DDB Australia where she ran the Melbourne and Sydney offices. In 2008, Jenny returned to Ideagarden to drive digital change from a broader industry perspective.