Top 100 Australian Web 2.0 Applications
Confirmed Speakers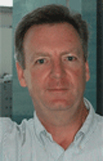 Malcolm Alder

, Partner, KPMG

Malcolm has been a consultant, advisor and investor in telecommunications and media for over 15 years, during which time he has worked with operators, regulators, governments, investors and users in Australasia, Asia and North America. He specialises in strategy and performance improvement with a particular focus on advises organisations of all types on potential impacts, opportunities and responses to digital technology. Past clients have included the ABC, Optus, Foxtel, Telstra, Two Way, Multimedia Victoria, Virgin Mobile, Bell Canada, Multimedia Development Authority of Singapore, Oztam and Radio New Zealand.

Malcolm is a regular writer and speaker and in public forums on topics such as broadband, digital content and interactive TV, and has a regular column in Digital Media magazine.

Malcolm is currently a Director of Sydney Philharmonia Choir and was previously on the Board of an ASX-listed media company. He has also appeared in more than 25 theatrical productions from Shakespeare to musicals.

Ashley Angell

, CTO, Faraday Media

Ashley has 10 years of commercial application development experience with a equal understanding of application and internet technologies. Ash brings his years of Object Orientated development and creative thinking to solving Faraday Media's unique design goals (discreet, lightweight, extensible and reusable). Prior to Faraday Media he owner operated his own ITC Consultancy business with a focus on the Education Sector. Since founding Faraday Media, he has not only given birth to APML, but has co-founded Data Portability. Ashley's practical skills include VB.NET, SQL/SQL Server and other Database technologies, XML manipulation, OO Development, Windows Application Development, Windows Mobile Application Development, ASP.NET etc.

Rob Antulov

, CEO, 3eep

Rob Antulov is CEO of 3eep Pty Ltd, a sports-oriented social media company, and Managing Director of MediaNext, an advisory and consulting practice operating in the media and technology sectors. He is also an investor in and Director of a number of early stage media and technology businesses. Rob is an experienced executive, having held senior executive or consulting roles in media, technology, consumer goods and manufacturing businesses.

Rob's most recent corporate role was with Fairfax Media Ltd, as its Director of Strategy, where he was responsible for advising the CEO, Board and executive team on corporate and business strategy issues, and for guiding development and implementation of Fairfax's strategic direction, with a particular emphasis on growth in the digital space. Earlier, Rob was Chief Commercial Officer at Peakhour Pty Ltd, an Australian Internet technology services pioneer, where he was responsible for overall commercial strategy and direction. Prior to that, Rob was with the Coca-Cola System in Europe and Asia-Pacific, holding VP roles in marketing and strategic planning. Prior to this, Rob was a management consultant with Booz Allen & Hamilton, working with a number of leading Australian companies. Earlier Rob had a variety of Engineering roles, encompassing technical design, research, and sales and marketing roles.

Rob has an MBA with Distinction from AGSM (University of NSW), and a Bachelor of Engineering Degree (First Class Honours) from the University of Western Australia. Rob is currently a Director of the Juvenile Diabetes Research Foundation and a Director of the Sydney Film Festival. He has previously held Directorships for a number of public and private companies.

Sean Aylmer

, Editor-in-chief, BRW

Sean Aylmer is a specialist in economics and financial services. He trained as an economist and worked for the Reserve Bank of Australia before shifting to journalism. Sean has worked at The Sydney Morning Herald and The Australian Financial Review, where he has been an economics correspondent based in Canberra and a foreign correspondent based in New York. Sean has held senior management positions including news editor and banking and finance editor at the AFR. Sean has been a finalist twice in the Walkley awards for journalism and in 2000 won the Citibank Award for Excellence in Journalism (General Business).
John Butterworth

, Chief Executive Officer, AIMIA

Founded in 1992, AIMIA is the peak national industry body representing the Interactive Media and Digital Content sectors in Australia.

AIMIA is devoted to the commercial development of the industry as a whole and to the commercial development of the distinct AIMIA members and AIMIA member groups that comprise the Interactive Media and Digital Sectors.

John Butterworth joined AIMIA as Chief Executive Officer in July 2004 and has worked extensively in digital content and marketing since 1996.

For a number of years John was the General Manager of online media at OzEmail Ltd and then held the roles of Managing Director, Asia-Pacific at Sabela Media, and General Manager of Decide Interactive.

John has also consulted to Vodafone Australia on mobile content and was a consultant to the CEO and executive directors of mobile marketing company, 5th Finger. Prior to joining AIMIA he held an extended consultancy with HWW Limited, acting as manager of mobile content and services.

John has extensive international experience at a senior level in the business publishing and conferences industry and has held positions in Australia, the UK, South Africa, Hong Kong, Mexico City, and Israel.

John is also the founder of the Interactive Advertising Bureau of Australia and continues to sit on the IAB board.

Ross Dawson

, Chairman, Future Exploration Network

Ross Dawson is Chairman of Future Exploration Network and CEO of international consulting firm Advanced Human Technologies He is author of the acclaimed Living Networks and the Amazon.com bestseller Developing Knowledge-Based Client Relationships, 2nd Edition, as well as more than 100 articles and white papers. He also writes the highly influential Trends in the Living Networks blog. Dawson has delivered keynote speeches to senior executive audiences across six continents, while his frequent global media appearances include CNN, Bloomberg TV, Washington Post, SkyNews, Reuters, ABC TV, European Business Network, Channel News Asia, and many other leading print and broadcast media. He has lectured or run executive programs at numerous leading academic institutions around the world. Prior to establishing Advanced Human Technologies in 1996 Dawson worked in a range of senior positions in London, Tokyo and Sydney, most recently as Global Director – Capital Markets at Thomson Financial.

Martin Hosking

, Chairman, RedBubble

Martin Hosking is an entrepreneur and investor. He is the
Chairman of Aconex, Australia's fastest growing IT company
with over 30 offices globally. He is a co-founder and Chairman of
RedBubble, which launched in 2007 to serve the creative
community globally and is now the world's third largest art site. He sits
on the board of Southern Innovation, which has developed scanning
technology applicable to oil, medical and homeland security markets.

Martin started his career with DFAT, serving as a diplomat in
Egypt and Syria before joining McKinsey & Company, serving
Australian clients focusing on emerging technologies. In 1996 he
joined Evan Thornley and Tracey Ellery at LookSmart. He was
with LookSmart in various senior roles through to its IPO in 1999
on the NASDAQ, when it became the highest returning
investment ever for Australian VCs.

Dean McEvoy

, CEO & Founder, Booking Angel

Dean McEvoy is the founder of the unique online booking technology provider Booking Angel. Booking Angel monetizes the already large (5.6 billion searches) numbers of online local searches being made every day for serviced based or appointment based businesses such as restaurants, doctors, lawyers etc. In the same way that adwords monetizes search and content by charging for each click through to a website Booking Angel monetize local search and content by charging businesses per booking or appointment. The business doesn't need an Internet connection as it's all managed through their telephone. They have attracted some recent attention in Silicon Valley being voted one of top 100 private companies by Always On.

From an early age Dean told his parents that he wanted to be an inventor. His wild imagination resulted in the destruction of many household appliances and the creation of some interesting contraptions and even once a rescue attempt from the fire brigade. Dean's career includes working as a marketing consultant with Diana Eilert (Now CEO of ASX listed Candle IT) at the advertising agency Frontline (responsible for launching Microsoft and eTrade in Australia.) He learnt about Internet development and online marketing from Hothouse Interactive one of Australia's leading web developers and worked as a Strategic Marketing Consultant & Business Manager with startups and some of Australia's biggest brands such as Coca Cola, Telstra, i7(Now Yahoo7!), Toyota, eTrade and HCF. He was also part owner and the driving force behind the development and successful sale of his own bar and restaurant in Sydney, which also provided some of the inspiration for Booking Angel.

Dean holds a Bachelor of Commerce from Sydney University but says that it's all theory until you start running or investing in your own business. In his spare time he loves doing market research into the restaurant industry by dining at them and works off the extra kilos as a Life Saver on the beach in summer and squash, golf and running, when it's a bit colder.

John Mullins

, IBM Software Group, Asia Pacific Sales Executive, Lotus Advanced Collaboration, IBM

John Mullins leads IBM's Advanced Collaboration business across Asia Pacific as Sales Executive. His Focus is on Collaboration and Social Networking software to enable business value, through more effective collaboration. John has a detailed understanding of Web Applications and the business value that can be derived from them. He holds key Relationships with major clients and business partners in the region and in his current role has responsibility for Lotus Sametime, QuickR and Connections for Asia Pacific.

John's previous roles within IBM software included, leading the WebSphere Portal business in Australia/New Zealand during a period of rapid growth and being a Major Account Representative with Lotus. During this time John won the Asia Pacific Lotus Salesperson of the year in 2004 and the Worldwide Lotus General Managers Award in 2005.

Prior to joining IBM John spent the previous 10 years running an e-Business Solutions practice for a Japanese Multinational Company and as a Business Development Manager for an Australian IBM business partner. John's experience in Information Technology extends from Software and Services to Infrastructure and Projects. He has worked with clients in the Banking, Insurance, Manufacturing, Retail, Automotive and Government industries.

John lives in Melbourne Australia with his wife Megan. His interests outside IBM include family, golf and horseracing.

Duncan Riley

, CEO, The Inquisitr

Duncan Riley is a writer, developer, speaker and blogging evangelist. After many years online, including stints authoring politically focused websites he discovered the then new blogging in 2002, founding The Blog Herald which went on to become a Top 100 blog worldwide at the time. In 2005 he co-founded the b5media blog network, a company now based in Canada that took $2 million US in Venture Capital funding in 2006.

Duncan has a diverse background. Having started in merchant banking in Sydney in the mid 1990's he's had stints in management and as a staff member to a Federal Member of Parliament.

Duncan left b5media in late 2006 and now enjoys his time as a freelance writer and developer, including time writing for TechCrunch, the fourth most popular blog online and regarded by many to be the bible of Web 2.0.

Born in Sydney, Riley now resides in Melbourne, Victoria where he finds himself married with one child and a rather large mortgage.

Richard Slatter

, General Manager, Plugger

Richard Slatter is General Manager of plugger.com.au, one of Australia's most poplular online business news monitors and search engines.

Operating for a little over 12 months Plugger monitors, indexes, organises and analyses thousands of mainstream publishers as well as blogs, company newsletters and government and industry news sites and feeds. This huge coverage of Australian news combined with personalisation and analysis features makes Plugger a great tool for share traders, PR and sales professionals – in fact anyone serious about staying on top of the news.

Richard has some 14 years experience working across web, IT and advertising starting out as a designer for a small games developer in Vancouver in 1995 and more recently working for Deloitte's wholly owned online web development and e-marketing agency, Eclipse, as a senior project manager.

Malcolm Thornton

, Investment Director, Starfish Ventures

Malcolm Thornton joined Starfish Ventures in January 2003 and focuses on investments in medical devices and information and communications technology opportunities. He is responsible for all aspects of the investment lifecycle from deal sourcing and execution through portfolio management and exit creation.

Prior to Starfish Ventures, Malcolm worked in venture capital for several years as Investment Manager with JAFCO Investment (Asia Pacific) as well as Business Development Officer with Platypus Technology Inc, a JAFCO portfolio company in the USA. He has spent many years travelling to and living in Japan while at Starfish Ventures and JAFCO and also as a Monbusho scholar researching technology commercialisation.

Malcolm holds a Bachelor of Applied Science and a Master of Applied Science (Medical Physics) from Queensland University of Technology and a MBA from Melbourne Business School.

Malcolm is the Starfish representative Director for g2 Microsystems Inc, QS Semiconductor Inc, Impedance Cardiology Systems Inc and ICIX Pty Ltd. He is also a Director of the Australian Venture Capital and Private Equity Association.