Future of Financial Services
We have extensive expertise in helping organizations consider the future of financial services, including specifically in retail banking, financial planning, wealth management, private banking, business banking, retail insurance, business insurance, reinsurance, broking, asset management, financial markets, financial exchanges, and investment banking.
Future of Financial Services Workshops
We have run internal workshops for a number of large financial institutions. A high-level overview of our approach is contained in the document below.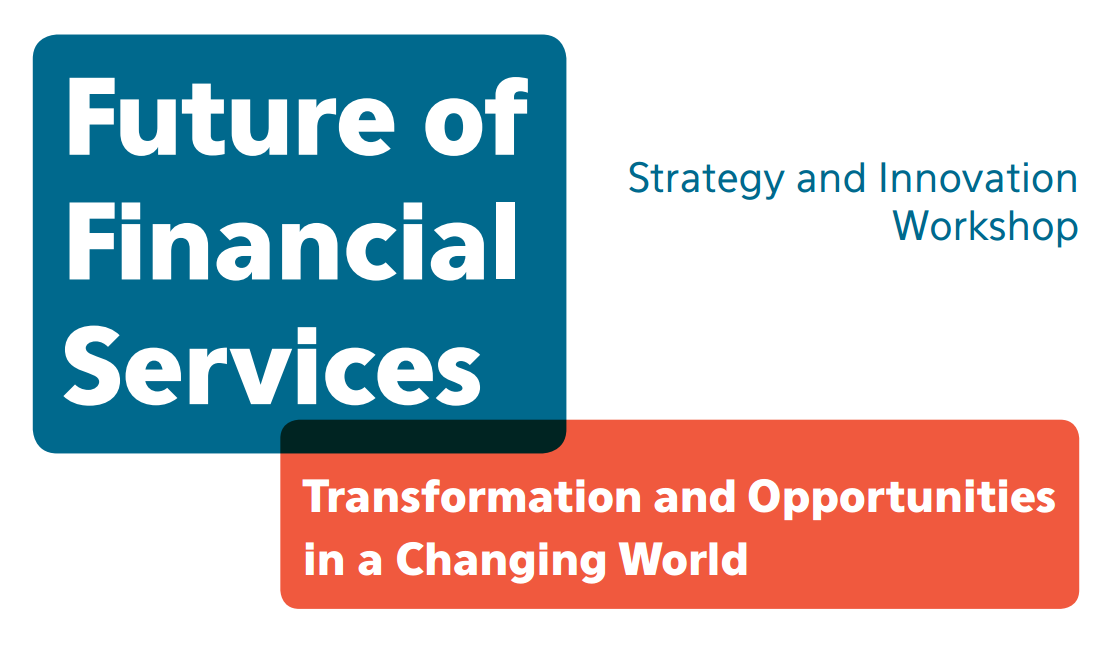 Click on the image to download pdf
The suggestions in the document are often adapted – sometimes substantially – to meet the objectives of our clients.
Possible objectives for workshops include:
Build responsiveness to rapidly developing industry trends
Improve strategic thinking capabilities of line executives
Be prepared for technological and industry shifts
Foster cohesion in key executive's mental models
Test the robustness and resilience of current bank strategy
Communicate strategic perspectives throughout the bank
Scenario Planning for the Future of Financial Services
We have substantial experience and expertise in applying scenario planning in financial services.
Traditional scenario planning approaches often need to be adapted to financial services environments, notably to suit the mindset of executives in the industry.
We have applied scenario planning in domains including:
Long-term corporate strategy. Programs to test, shape, and drive long-term strategy, involving CEO sponsorship and top-level management engagement.
Product and business model innovation. Exploration of potential directions in industry landscapes, competitive positioning, regulation and other factors to generate new business initiatives.
Bank-level risk management. Qualitative multi-dimensional risk assessment applied across operational, market, and financial risks.
Portfolio management. Broad environmental assessment of risks and opportunities for asset and liability portfolios.
Explore the Future of Financial Services
Please get in touch if you'd like to discuss how we can help your organization succeed as the world of financial services is transformed in coming years.